06.14.17
Grijalva Traveled to Appalachia This Weekend to Witness Environmental & Health Degradation Caused by Mountaintop Removal Mining
Washington, D.C. – House Natural Resources Committee Ranking Member Raúl M. Grijalva (D-Ariz.) traveled to Southwest Virginia this weekend to tour mountaintop removal coal mining sites near the town of Big Stone Gap, Va., and to meet with residents of Virginia, Kentucky, West Virginia, and Tennessee who are directly affected by the destructive impacts of mountaintop removal mining.
On Saturday Grijalva held a forum in Big Stone Gap, where he heard stories from dozens of Appalachian residents about communities under siege from coal companies blasting the tops off mountains and burying local streams and rivers under mounds of mining waste; of friends, neighbors, and family members suffering from brain tumors, heart disease, lung cancer, and other terrible health impacts; of coal truck traffic that makes driving on winding mountain roads a frightening and dangerous proposition; and of the lack of economic opportunities in towns abandoned by coal companies when the coal runs out or the market dries up.
Afterwards, Grijalva viewed firsthand the environmental damage left behind by coal companies in both the distant and recent past, including acid mine drainage , safety hazards, invasive vegetation, and the remnants of mountains that were once lushly forested but now lie flattened, covered with dirt and rubble or a sparse coating of grass. Grijalva also toured an abandoned mine site now proposed as part of a locally driven economic development project in the town of Norton, Va.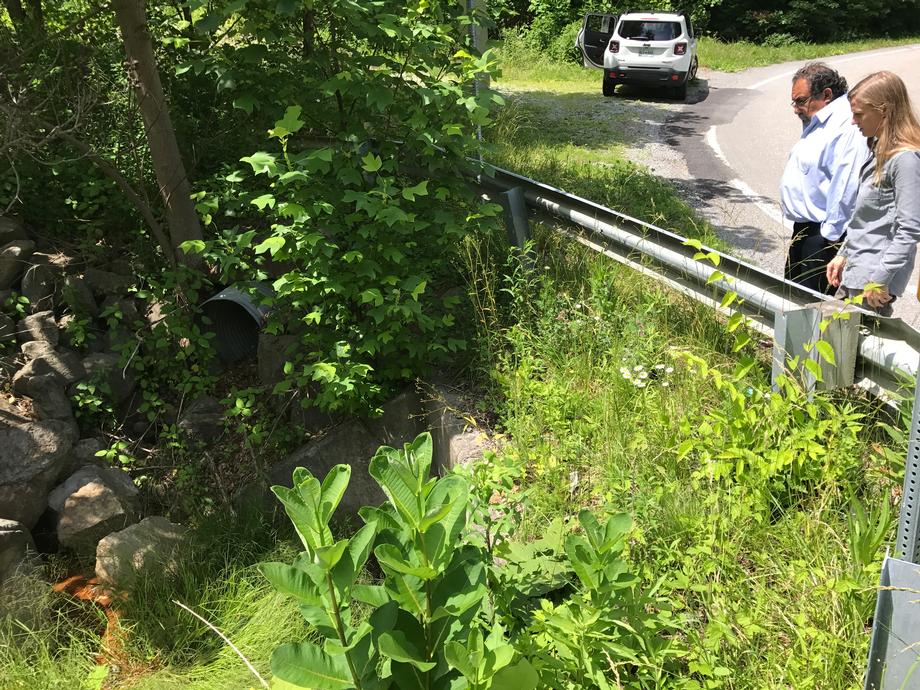 Ranking Member Grijalva views acid mine drainage in Wise County, Virginia, with Erin Savage of Appalachian Voices.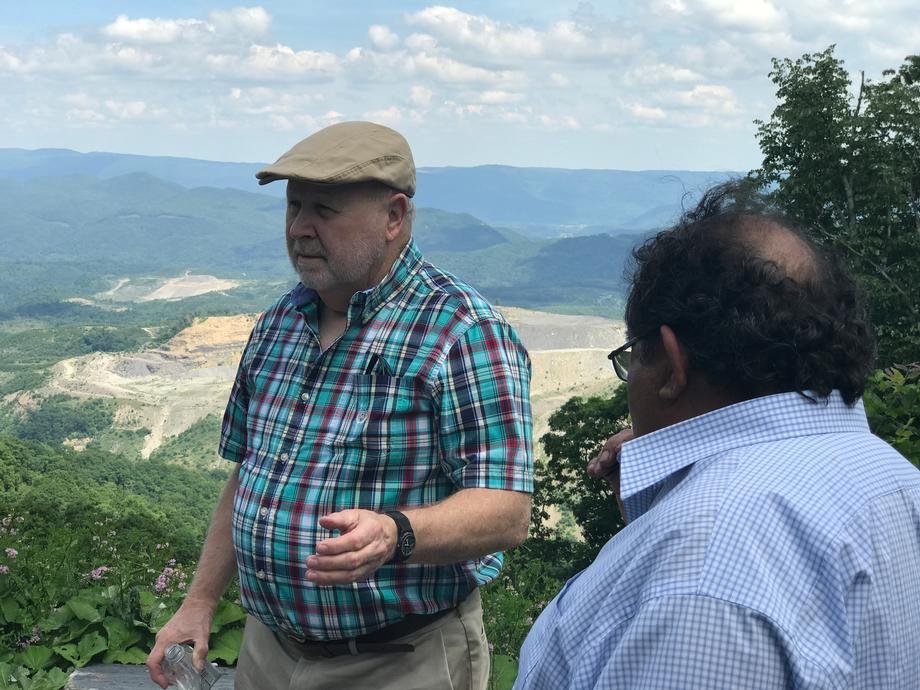 Ranking Member Grijalva discusses the environmental and health impacts of mountaintop removal mining with Stanley Sturgill of Kentucky, while overlooking the Looney Ridge Mountaintop Mine in Virginia.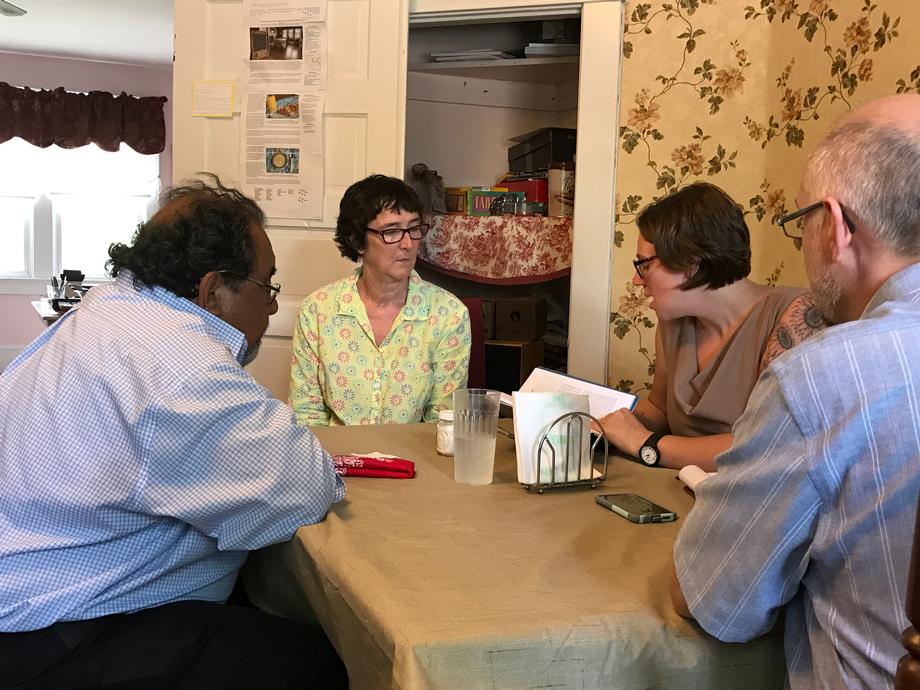 In contrast to Republican lawmakers who consistently favor coal company profits over miners' well-being, Grijalva is a strong advocate for locally driven, environmentally beneficial economic opportunities in Appalachian communities suffering from high unemployment. Grijalva met with Big Stone Gap, Va., community members Diana Withen, Gabby Gillespie and Brad Shepherd to hear about the destructive impacts of mountaintop removal mining and locally driven proposals to combine abandoned mine reclamation with economic development.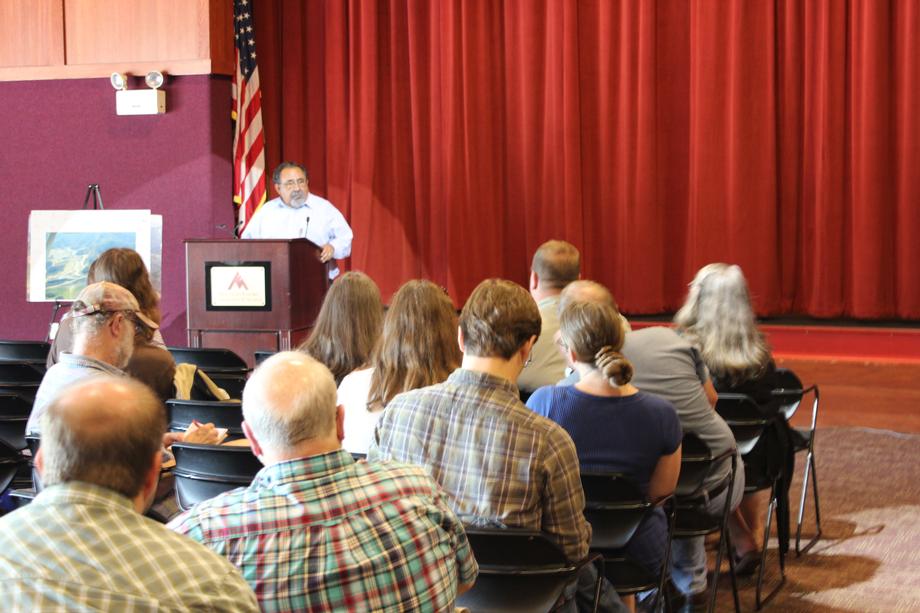 On June 10, Grijalva held a forum at the Goodloe Center in Big Stone Gap, Va., to hear from Appalachian residents directly impacted by mountaintop removal mining.
The following are stories from people who attended the forum and spoke up about the dangers of mountaintop removal mining:
"I'm here today because I'm sick and tired—very sick and tired—of so many people dying from the many health problems that are a direct result from coal mining, especially mountaintop removal." –Stanley Sturgill, Kentucky
"Why end mountaintop removal? Because it kills people. Because people are sick and dying of being exposed to the blasting dust from mountaintop removal. We've got to do it." –Vernon Haltom, Coal River Mountain Watch, Naoma, West Virginia
"Our community members suffer from the dual problem of the economic downturn relating to the decline of the mining industry, and from mines that increasingly intrude closer and closer into the places where people live… [The Cooper Ridge Surface Mine] could become the single largest surface mine in Tennessee. It carries with it threats to the water supply for a community that is heavily dependent on well water. Most ominously, this mine sits a half mile above the Clairfield Elementary School. Residents are frightened by the effect that the blasting will have on their children; the effect that dust pouring off this mine site could have." –Adam Hughes, Knoxville, Tennessee
"The greatest and most important natural resource here in Central Appalachia is not our coal and natural gas. It is not our beautiful rugged mountains and forests. It is not our rivers and creeks, nor its abundant and diverse natural flora and fauna that is found nowhere else on this planet. The most important natural resource here in Central Appalachia are the Appalachian people… Our government and industries invested in our region and in the people of Appalachia to build America and I'm here today to ask you to invest in us again. To build a new America, to build a new future that is innovative, renewable, viable, and most of all wholly devoid and absent of the depletion, extraction, the ravaging, and exploitation that we have been and have allowed." –Tammy Owens, Dickenson County, Virginia
Press Contact
Diane Padilla
(202) 225-6065 or (202) 306-1333
---
---
Next Article
Previous Article