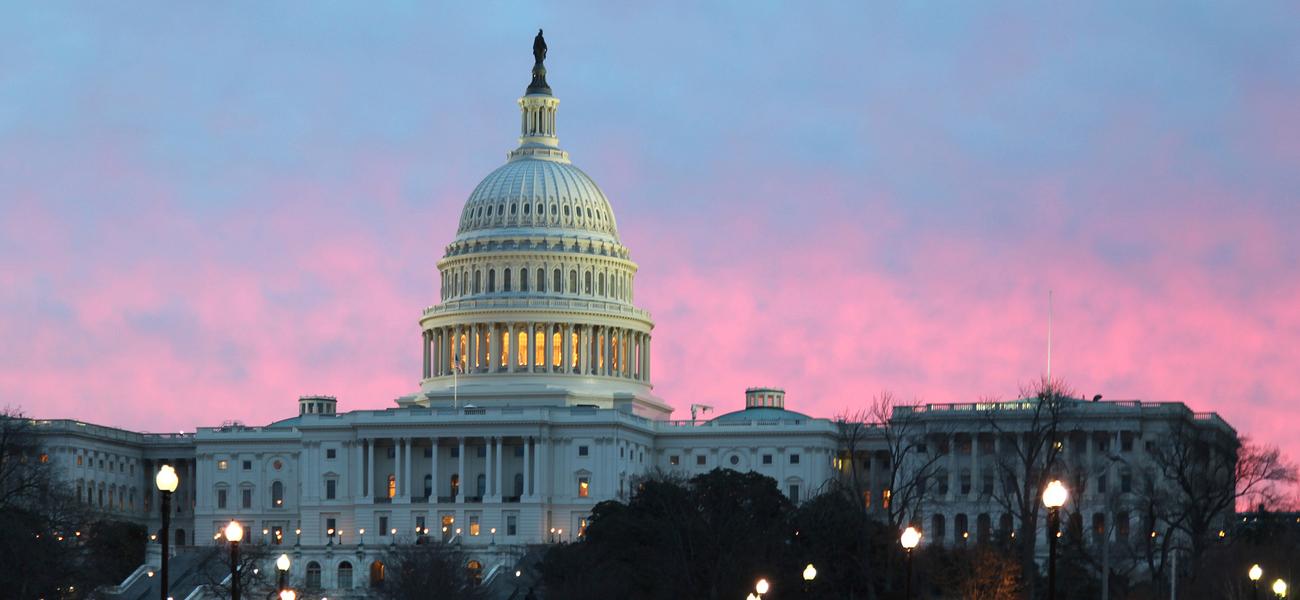 Oversight and Investigations
Created in the 114th Congress, the Oversight and Investigations Subcommittee has jurisdiction over each agency and program overseen by the full Committee.
Though the Subcommittee is new, the mission is old. Congressional oversight and investigations began in the late 1700s and have continued to make a major impact with investigations that were precursors to major policy improvements. Today, congressional oversight is an essential part of the legislative process.
Democrats on the Subcommittee will fight for the transparency necessary for good governance. We will:
Root out waste, fraud and abuse that degrade the resources on which we depend
Fact-check claims used to undermine our bedrock environmental laws
Investigate the sources and impacts of climate change, the single biggest issue that affects every aspect of the Committee's work
Ensure that our policies are based on the best science available – science that is free of financial conflicts of interest
Committee Democrats
Ranking Member

A. Donald McEachin


Virginia 4th District

Ruben Gallego


Arizona 7th District

Jared Huffman


California 2nd District

Darren Soto


Florida 9th District

Raúl M. Grijalva


Arizona 3rd District

Wm. Lacy Clay


Missouri 1st District
Report waste, fraud and abuse by visiting our tipline page.
Conflicts of Interest
House Rules for the 114th Congress require nongovernmental witnesses appearing before House committees to disclose their federal and foreign funding. The House Rules do not require disclosure of private or corporate funding sources like fossil fuel companies or developers.
There are clear instances in which witnesses, who had potential, perceived, or actual conflicts of interest, gave expert testimony to Congress without disclosing them – and it was perfectly legal.
Decision makers need to be able to evaluate the source of the science they rely on for their decisions.
Climate Denial
There is a campaign to deceive the public and congress into thinking the science on climate change is not settled
Fossil Fuels Subsidies
We agree with the majority's concern about taxpayers being left on the hook to pay for cleanup costs when energy companies declare bankruptcy and avoid paying to clean up after themselves. Big coal companies are allowed to avoid posting bonds like other energy companies, including wind and solar, which aments to a subsidy of millions of dollars per year. For more information, read the coal self-bonding letter Rep. Dingell wrote to Rep. Gohmert.
The National Environmental Policy Act: Giving Citizens a Voice
More than any other environmental law, The National Environmental Policy Act (NEPA) embodies the fundamental tenets of American democracy. It shines a light on proposed government actions by:
Allowing citizens to provide new information and ideas, improve projects, and ensure sustainable decision-making
Helping federal authorities consider a range of alternatives, often resulting in lower costs to the public
Protecting all of us from arbitrary decisions that impact the places we live, work, and play
NEPA helps with the following:
It gives people a chance to win. Corporate polluters seeking favorable treatment from government agencies operate best when the public has less time and fewer opportunities to review and understand their objectives. Attacks on NEPA strike at the very heart of the environmental movement and American democracy: the idea that all the people, not just well-heeled interests, should be allowed to influence public policy.
Allows people to live in clean, safe neighborhoods. It provides these opportunities and in doing so serves as a critical tool for environmental justice, helping communities – particularly communities of color – that cannot afford expensive lobbyists to protect their lands, their waters, and their values. The argument that NEPA and other environmental laws somehow stifle our economy and limit our freedoms rings hollow given the incredible economic growth our country has experienced in the 40-plus years since their passage.
Similar to the Endangered Species Act, the Antiquities Act, and the Clean Water and Clean Air Acts, NEPA is under attack:
Congressional Republicans who claim to despise bureaucracy, and to value government transparency and accountability, are attacking NEPA about project delays and lost economic opportunity, when in fact:

95% of all NEPA analyses are completed through a Categorical Exclusion (CatEx), which generally requires only a few days to process
Less than 5% require an environmental assessment, and less than 1% require a full Environmental Impact Statement (EIS)

Congress has removed NEPA's public participation requirements from laws governing transportation, water infrastructure, energy development, public land management, and even fisheries
The 113th Congress considered 59 separate bills that attempted to weaken NEPA, and we are on a similar trajectory this Congress
We cannot allow these efforts to succeed.
Ensuring Equal Access to Environmental Justice
It is a fundamental principle of American law and our system of separation of powers that citizens can turn to the legal system to hold the government accountable. Citizen action can ensure agency compliance with statutory mandates that Congress enacted, such as requiring public input and participation. When federal agencies fail to take an action that is required by a Congressionally-enacted statute, the Administrative Procedure Act (APA) and federal environmental laws authorize citizens to sue the agencies to force them to carry out their legal obligations.
A number of our bedrock environmental laws contain citizen suit provisions that give the public a say in preserving and improving quality of life in their communities, including the:
Clean Air Act
National Environmental Policy Act
Endangered Species Act
Laws that allow American citizens access to the courts - regardless of their income or status – are essential to preserving our democracy. Without such laws, government agencies, large corporations, and wealthy individuals could simply use their superior staying power to wait out or discourage legal action from less well-heeled members of the public. These laws include:
Congress enacted fee-shifting provisions that authorize the award of attorney's fees and costs to prevailing parties – thereby increasing access to justice for all members of the public
Citizen suit statutes typically authorize courts to award attorney's fees and other costs to the prevailing party
In the absence of an applicable fee-shifting, citizen suit provision, the Equal Access to Justice Act (EAJA) acts as a safety net and allows for reimbursement of attorney fees to plaintiffs who prevail in court or bring about corrective changes through legal action
Citizen suits have leveled the legal playing field for all Americans and have led to significant improvements in:
Public health
Environmental quality
Natural resource management
However, House Republicans have launched a coordinated attack to tip the scales of justice in favor of corporate interests that do not want to be held accountable for the environmental damage they cause. Through hearings and legislation, they are seeking to chip away at citizens' rights to access the courts and ensure environmental justice for their families and their communities.
Recent Reports
Profit at Any Cost Hedge Fund Report
Ranking Member Raúl M. Grijalva, released a report on September 4, 2015, examining how certain hedge funds are damaging the Puerto Rican economy in the midst of the territory's ongoing financial crisis. As the report makes clear, some hedge funds have spent the past several years buying Puerto Rico bonds because their well-known potential for default meant higher potential profits. Those same funds now are disingenuously calling for deep social service cuts for Puerto Rican families as a means of increasing the payments they receive.
The report shows how certain hedge funds are using extraordinary leverage to force Puerto Rico into enacting deep budget cuts and mandating higher bond repayments even as the territory faces 12% unemployment and an uncertain economic future. Puerto Rico's municipal entities are not eligible for federal Chapter 9 bankruptcy protection, and some hedge funds have spent millions of dollars lobbying against efforts to extend that protection to the territory. Hedge funds with extensive Puerto Rico investments stand to profit more if the territory's municipal institutions cannot follow an orderly Chapter 9 bankruptcy proceeding.
A bill from Puerto Rico Resident Commissioner Pedro Pierluisi, HR 870, would extend Chapter 9 to the territory. It enjoys broad support among the vast majority of Puerto Rico's creditors and other stakeholders in the financial community. The so-called Ad Hoc group made up of 32 hedge funds endorsed the bill in February of this year, putting the handful of hedge funds that oppose it in the extreme minority. FCO Advisors, a respected investment firm, surveyed approximately two dozen financial institutions, investment advisory firms, mutual funds, hedge funds and others market participants earlier this year and found that "there is nearly unanimous agreement that application of the Chapter 9 regime to Puerto Rico's agencies, instrumentalities and political subdivisions is a reasonable approach and would not impair the normal functioning of the marketplace." Fitch Ratings issued a special comment, entitled "Chapter 9 Extension Would Be a Positive for Puerto Rico," stating that HR 870 "would be a positive and important development for Puerto Rico and holders of debt of its public utilities and public instrumentalities."
Despite this widespread support, some hedge funds continue to oppose Chapter 9 protection for Puerto Rico. Other highlights of the report's findings include:
Financial rating agencies had warned since at least 2012 that certain Puerto Rico municipal bonds faced a high likelihood of default.
Despite these warnings, some hedge funds continued to buy the bonds in high volume based on their assessment that they would ultimately be repaid at a higher rate than experts predicted.
After losing that bet, rather than accepting their losses, some hedge funds began pressuring the Puerto Rican government to cut social services in favor of higher bond repayments.
Puerto Rico's economy, with an approximately 12 percent unemployment rate, cannot sustain the kinds of economic demands some hedge funds are now making.
After intense pressure from some investors, Puerto Rico cut funding for education and other important programs in this year's budget from 2015 levels.
By filing suit against Puerto Rico's attempt to establish an orderly local bankruptcy process, and by lobbying against federal legislation to extend Chapter 9 to the territory, a handful of firms have made it harder for Puerto Rican institutions to restructure their debts more sustainably.
Related Hearings
Related Press
Related Letters
Related Reports