02.24.16
Hearing Wrap-up: GOP Flip-Flops on its Support for Bipartisan Conservation Program
Witnesses
Christy Goldfuss, Managing Director of the White House Council on Environmental Quality
Michael Bean, Principal Deputy Assistant Secretary for Fish and Wildlife and Parks, Department of the Interior
Brian Ferebee, Associate Deputy Chief for the National Forest System, U.S. Forest Service
Hearing Overview
If a developer wanted to build a home in endangered species habitat in the early 1970s, they may not have been able to get a permit to build. Today, they would be more likely to be able to move forward with the project by restoring habitat somewhere else that had previously been destroyed or degraded. This practice is called "compensatory mitigation."
The Subcommittee on Oversight and Investigations held an oversight hearing today on a Presidential Memorandum released on November 3, 2015, that urges agencies to adopt policies that harmonize their mitigation approaches in order to provide even more efficiency, predictability, and profitability than is already the case.
Key Takeaways
Mitigation is an approach to conservation that was championed by both Bush presidents because it introduced flexibility, predictability, and free market principles into resource management.
Now that Democrats have embraced mitigation as a conservation strategy because of its benefits, Republicans have decided to attack it. They thought it up, we got on board, and then they opposed it. It's Obamacare all over again. We are being Romneyed.
Lacking any substantive criticisms, the majority resorted to attacking the memo as being too vague, even though being more prescriptive would not have been legal.
Background
Video: How mitigation banks work
Michael Bean's testimony gives telling case studies, including the Dry Lake Solar Energy Zone in NV
A peer reviewed study that finds that "private sector investments in the U.S. compensatory mitigation industry total an estimated $1.3 to $4.0 billion annually."
This graphic from the study shows the jobs from restoring ecologically valuable resources compared to jobs in the oil and gas industry, which will decline: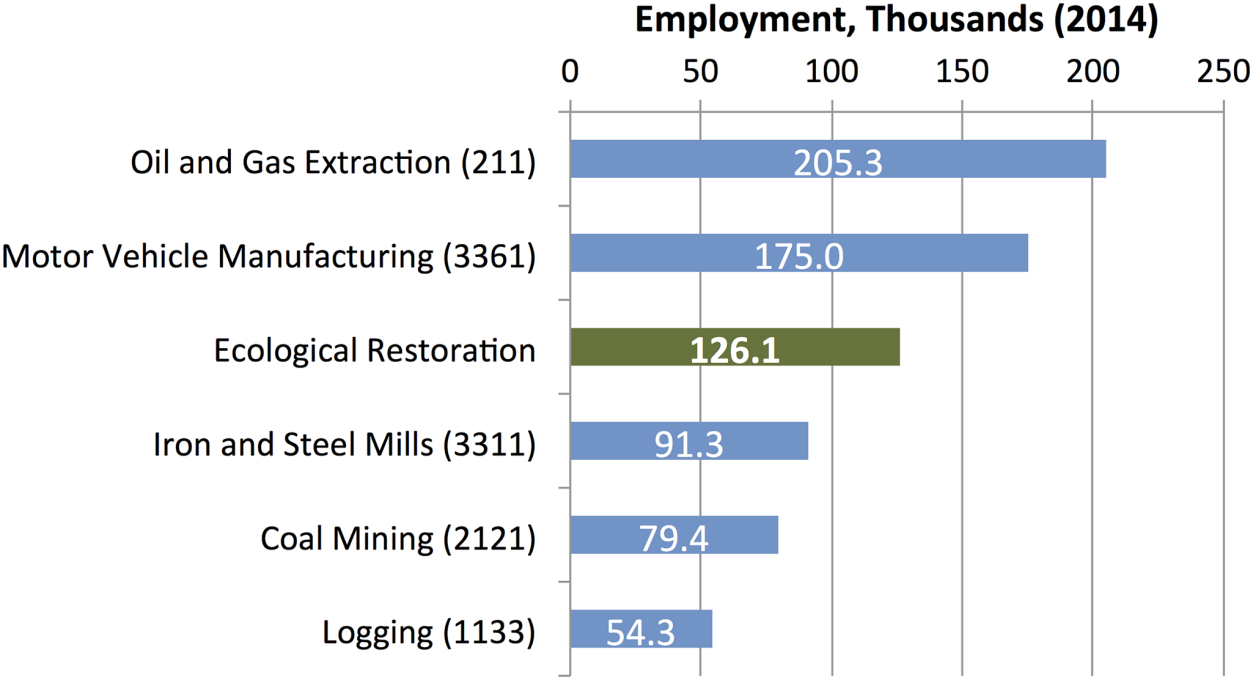 Key Quotes
Rep. Debbie Dingell:
"My business experience also made me a strong believer in corporate responsibility, and I know that we can undertake important development projects while also protecting our environment. During my time at General Motors, we underwent many mitigation projects that ensured our natural resources were protected while development projects moved forward at the same time."
Press Contact
Media Contact: Diane Padilla
(202) 225-6065 or (202) 226-3522
Diane.Padilla@mail.house.gov
---
---
Next Article
Previous Article